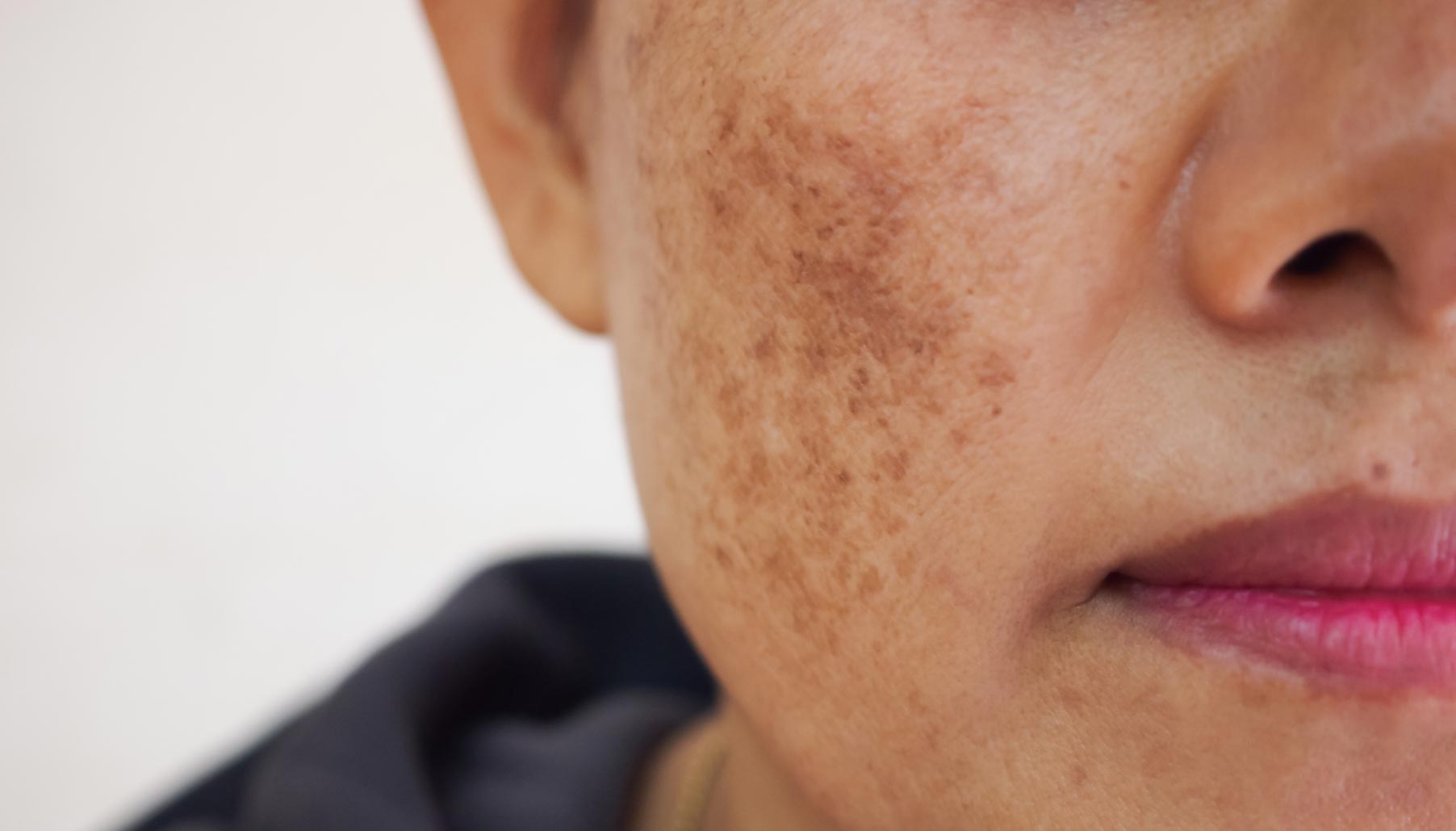 09 Dec

Melasma

As patients are painfully aware, melasma is a stubborn and difficult skin condition to treat. Melasma is typically characterized by uneven patches of dark/hyperpigmented skin on the face or forearms. We don't understand the underlying causes well, but it's clear that this condition disproportionately affects women and is related to UV exposure, hormonal fluctuations (think pregnancy or menopause), and likely genetic factors. Individuals with darker skin types, especially those of Central/South American or South Asian descent in our area, tend to be more susceptible to melasma than people with lighter complexions.

Melasma classically affects both sides of the face, often around the mouth, or on the cheeks or forehead. It is very frustrating to treat due to its relapsing nature, the fact that it can affect multiple layers of the skin, and the lack of a single treatment that works exceptionally well. Additionally, patients with melasma are susceptible to unintentional darkening or over-lightening of the skin in response to treatments.

Despite these hurdles we have at least several options that can result in improvement in almost all patients. Besides the disciplined use of SPF and sun-avoidance, treatment options include the use of topical creams, chemical peels, and/or energy-based devices such as laser or IPL. The treatment process is a journey, often requiring serial treatments over 6 or more months before progress is made. Given the patience required, it's important to find a provider you have a good rapport with as you will likely be working with them for quite some time. We are happy to help you through this process and wish you the best of luck!